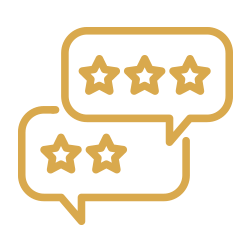 Reviews for
Bella Vista Family Chiropractic
We understand that what others say about us can help you make the right choice for you and for your family. Take a look at our patient reviews below and please contact us if you have any questions.
LOOKING TO VISIT US FOR THE FIRST TIME?
Read our reviews on Google and Facebook to hear what our patients have to say.
My visit was extremely helpful. The adjustments significantly decreased my pain level and increased range of motion. I now feel confident that my body will recover and I will be back to work ASAP.
˜Hollace D.
It has been an awesome experience to come in every week.
I definitely recommend anyone to come in for preventive maintenance.
˜Salem A.
All the patients and staff are all friendly towards each other. Nothing like feeling at home in a doctor's office.
˜Jude K.
Thank you for great treatment! Can't wait to get back in!
˜Portia P.

Bella Vista Family Chiropractic | (215) 922-2242