Chiropractic Care and Techniques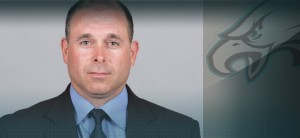 Dr. Brady's science-based approach to chiropractic care identifies the areas of your spine that aren't moving properly, restoring motion to help you improve your health. These adjustments have a positive effect on your nervous system, which in turn allows your body to heal itself.
Healing Help Adapted to You
Dr. Brady is highly skilled in several different adjusting techniques. You have needs that are different from anyone else's, so we'll select the methods that will work best for you. Dr. Brady primarily uses the Diversified technique, which is hands-on and helps our patients maintain good health and overall wellness.
As an added benefit to patients at Bella Vista Family Chiropractic, a specialized table is available for those with disc injuries, providing gentle healing best suited for you.
Headaches, Neck Pain and More
Dr. Brady has an emphasis on helping people with headaches, a problem close to his heart. In fact, his own headaches, neck pain and vertigo responded to chiropractic care when nothing else worked, giving him results he didn't know were possible. You will find that Dr. Brady and our entire team go the extra mile to make sure you get the health care you need.
A Detailed, Thorough Approach
Our chiropractors work to assess your condition, and then create an individualized plan that works best for you. The thorough examination process we go through looks at your goals, needs and overall health history in order to create a specialized treatment plan for you. State-of-the-art equipment and techniques give you the latest, most advanced solutions available.
Discover the key to unlocking your health. Contact our friendly team today!

Chiropractic Care | (215) 922-2242