Welcome to Bella Vista Family Chiropractic
Providing Personalized Health Plans
At Bella Vista Family Chiropractic, Chiropractor Dr. Frank Brady of South Philadelphia take pride in helping others, using their skills, education and experience to benefit you. Through natural chiropractic care, we'll create a one-of-a-kind plan that targets your specific needs and goals. While treating your problem, we will work to educate you on how to maintain your health. We pride ourselves on staying up-to-date on the latest health research, making sure you receive the highest quality of health care.
If you're ready to take your health back, you've come to the right place.
A Focus on Family Well-being
Our family-oriented practice is for all ages, from kids to grandparents who want to live healthier, more active lives. Dr. Brady is a lifelong athlete who understands that everyone deserves to have proper motion and function in their body. Our caring, supportive team treats you like a member of our family, using a detailed, hands-on chiropractic care to get to the root of your problem.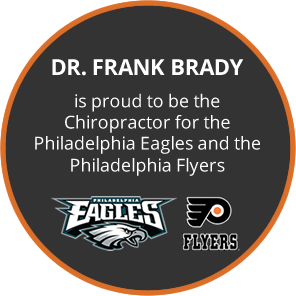 A Detailed, Thorough Approach
If you're sick of experiencing pain, aches or discomfort that hold you back in life, we're ready to offer you a different option. Our chiropractors work from your head to your toes to assess your condition, then create a plan that works for you. The thorough examination process we go through looks at your goals while you and the doctor work together to find a plan that works for you. State-of-the-art equipment and techniques give you the latest, most advanced solutions available.
Discover the key to unlocking your health. Contact our friendly team today!
Chiropractor South Philadelphia PA
(215) 922-2242